< BACK
PROPERTY
S - TERRACE APARTMENT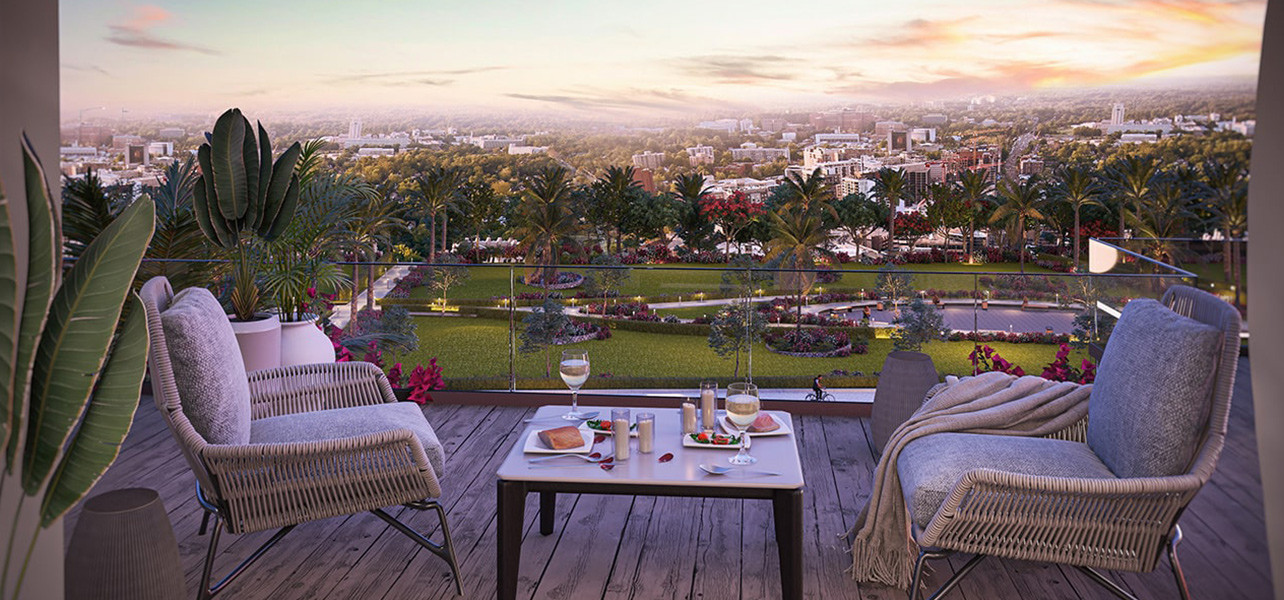 CHERISHED EXPERIENCES & MULTI-SENSORY LUXURIES.
Residence Eight.
Crowning a prime location in R8's Diplomatic District, Residence Eight is mindfully masterplanned on 23 acres of land, dedicating 82% to greenery to introduce a unique flair of smart luxury and seamless walkability, steeped in inspiring 360 degree views equally captured from inside and outside your home.
The iconic development is the first of its kind in Cairo's New Administrative Capital to harmonize the human experience with its natural surroundings by directly opening onto 70 acres, thanks to its exclusive location facing the district's sports club, as well as the Green River, surrounding it from every touch-point.
Breathing

Parks
Central

Park
Shimmering

Pools
Lush

Pedestrian Walkways
A PREMIUM LOCATION.
Residence Eight is minutes away from famous landmarks, prestigious venues and the soon-to-be the center of New Cairo, in the heart of the New Capital.
Right where you need to be.